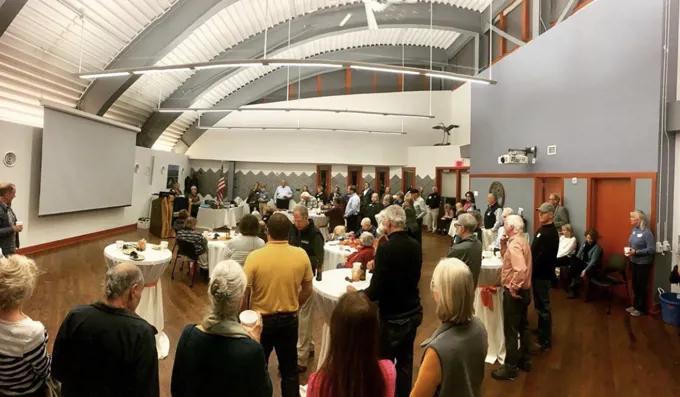 Lynnhaven River NOW Volunteer Celebration Event
www.lynnhavenrivernow.org
Waterfront Property Law Team Attends The Lynnhaven River NOW Volunteer Celebration
Attending the Lynnhaven River NOW Volunteer Celebration
One of the many groups that we support is Lynnhaven River NOW. On Monday, November 18, 2019, our team was honored to be invited to the Lynnhaven River NOW Volunteer Celebration at the beautiful Brock Environmental Center in Virginia Beach. Lynnhaven River NOW does amazing work in the community every day. Every month they participate in community outreach, education, and restoration efforts! We have been proud to be a part of this wonderful effort.
Working With Lynnhaven River NOW to Clean Up Mount Trashmore
Our efforts in early October involved over a dozen attorneys, paralegals, and Pender and Coward family members helping clean up Lake Windsor at Mount Trashmore, removing over 1000 pounds of trash from the waterway. Additionally, our own Jim Lang served as a panelist on several candidate forums, where he posed thoughtful and relevant questions to candidates running for multiple state and local offices. We are proud to be a part of Lynnhaven River NOW, and we look forward to continuing this relationship in 2020!
Our Waterfront Property Law Team's Commitment to Hampton Roads Community
As part of our 130-year commitment to the Hampton Roads community and to our environment, Jim Lang's Waterfront Property Law team works closely with numerous Virginia non-profit organizations. We support these groups through sponsorship and even more importantly, through active volunteerism in events such as "Clean the Bay Day," RIVERFest, and the Eastern Shore "Between the Waters Bike Tour."