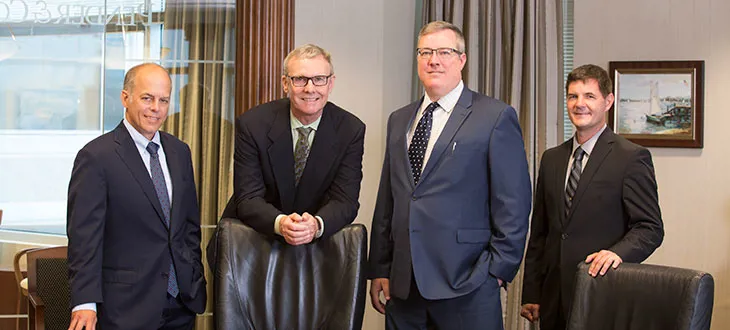 Ramone Photography
Our Leading Virginia Waterfront & Riparian Property Right Law Team
Your waterfront problems need access to the right knowledge, commitment, and bench strength. Jim Lang and his team focus their practice on protecting Virginians who live, work and play on the water. This focus is important because waterfront law encompasses a variety of specialized practices: Waterfront (riparian) property rights law, maritime & admiralty law, and environmental law. Our team has committed itself and our legal practice to serving Virginia's waterfront communities.
You also benefit from our bench strength. Jim and his team are practicing attorneys with the full service, widely respected, law firm of Pender & Coward, P.C., with offices in Virginia Beach, Chesapeake and Suffolk. If some nuance in another body of law holds the key to solving your particular problem, we can tap the expertise of the 35+ attorneys at Pender & Coward, P.C. If your case erupts into an all out "legal war" we can call on our colleagues at Pender & Coward, P.C. to supplement our ranks.
Whether representing clients before judges, juries, councils, or commissions, or volunteering for the Chesapeake Bay Foundation, the Elizabeth River Project, Lynnhaven River Now, Citizens for a Better Eastern Shore, or other organizations, we keep our eyes on the ever changing currents that flow along Virginia's waterfronts. We are here to help and look forward to assisting you.