MEET OUR TEAM OF WATERFRONT & RIPARIAN PROPERTY RIGHTS LAWYERS. CONTACT US TODAY!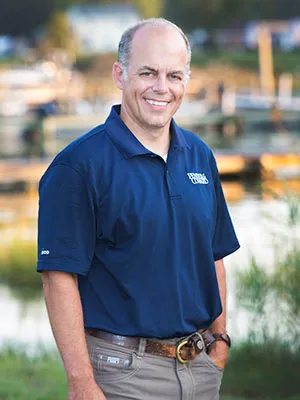 Ramone Photography
Tom Berkley is a Pender & Coward, P.C. shareholder with decades of experience representing a variety of waterfront businesses up and down the Eastern seaboard. His focus, however, is protecting Virginia's waterfront businesses and citizens who work, play, and live along Virginia's diverse shorelines. An experienced maritime and admiralty lawyer, who before entering private practice worked on tugboats in the Chesapeake Bay and Atlantic Ocean and interned for the United States Environmental Protection Agency in Washington, D.C. he has had the great opportunity to counsel marine terminals, shipyards, commercial and recreational boatyards, ship and tug lines, intermodal owners and operators, recreational boaters, residential pier owners, marine manufacturing and construction companies and other marine based interests on a variety of issues. Please contact Tom at (c) 757-572-2657 or (w) 757-502-7344.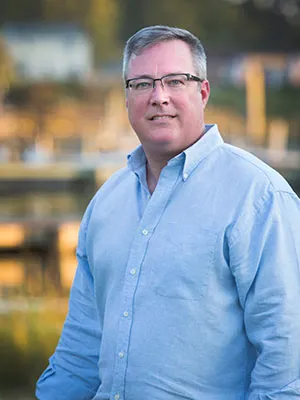 Ramone Photography
Jeff Wilson is a Pender & Coward, P.C. attorney who is passionate about protecting waterfront (riparian) property rights. While Jeff's background is in employment law, waterfront (riparian) property law has become a major part of his practice. Before receiving his law degree, Jeff worked for a large public-policy organization, where he honed both his research skills and his ability to work with public agencies to get things done. After law school, Jeff learned how courts operate by working for a federal judge. These experiences, combined with 15 years of litigation practice, have left Jeff uniquely suited to protect the property interests of waterfront residents. Whether your problem involves water access, pier permitting, dredging, or oyster farming off your shore, Jeff has the knowledge and experience to help you. Contact Jeff at (757) 502-7341 or jwilson@pendercoward.com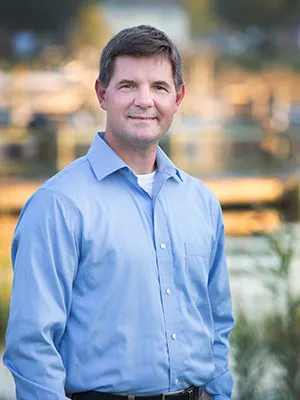 Ramone Photography
Bryan Peeples is a Pender & Coward, P.C. attorney focusing on waterfront (riparian) property rights. Bryan comes to the practice of law after having retired from a 22-year career as a Naval officer. From a career spent at sea, he has developed a unique understanding of the maritime environment. Bryan has written articles on Virginia aquaculture law, the Chesapeake Bay Preservation Act, the Virginia Primary Sand Dune and Beaches Act, and the Virginia Tidal Wetlands Act. He looks forward to helping Virginia clients who live, work and play on the water. Contact Bryan at (757) 490-6283 or bpeeples@pendercoward.com.