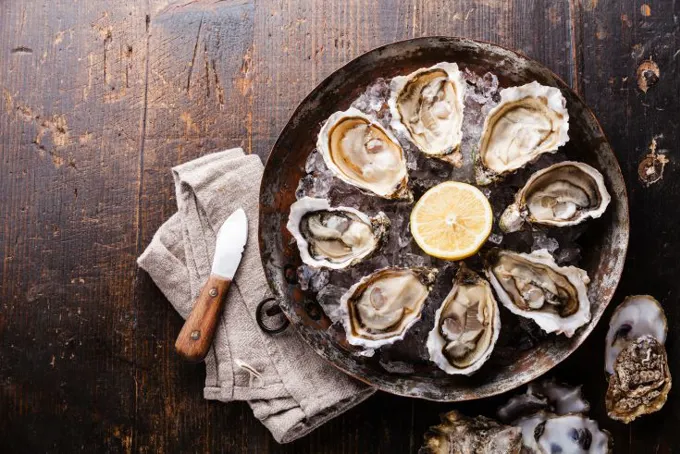 Shutterstock: Natalia Lisovskaya
The Oyster Industry in Norfolk
The oyster industry has risen and fallen and risen again in numerous places throughout the Chesapeake Bay for at least 200 (or more) years. The industry was overdue to reach Norfolk, Virginia, arriving in the late 1800's. Oyster processing facilities, plus housing for the people who worked there, eventually filled the "Atlantic City" neighborhood in Norfolk, bordered by Front Street, Raleigh Avenue, Colley Avenue and the Elizabeth River, an area that is now home to Eastern Virginia Medical School, Children's Hospital of the King's Daughters, Sentara Heart Hospital, Plum Point Park, and numerous former oyster shucking and packing buildings now converted to loft apartments.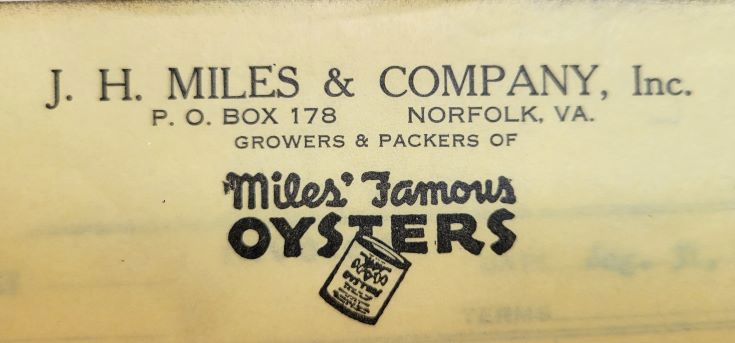 J.H.Miles & Company. Miles Famous Oysters.
In 1900, J.H. Miles & Co., Inc. established its oyster shucking and packing business at the New Commercial Docks near Fort Norfolk at Atlantic City. Over time there were many dozens of competitors who came and went. Only Ballard Fish & Oyster Company, together with J.H. Miles & Co., proved durable in the Norfolk market sector. Tammy Woodward's richly researched paper pays special attention to J.H. Miles & Co. as she describes and analyzes the oyster industry in Norfolk. She is a PhD candidate in a graduate program at one of our Virginia universities. Here is a link to her website. Ms. Woodward's paper describes the rise and fall of the oyster industry in Norfolk and in doing so explains how tonging, dredging, the advent of canning, oyster wars, overexploitation, habitat degradation, the discovery that oysters could be planted, leased grounds, public grounds, pollution and diseases such as dermo, SSO and MSX played a role in the fortunes of J.H. Miles & Co. before that firm finally exited the Norfolk market in 2015.
To read Tammy Woodwards paper, The Oyster Industry in Norfolk, please click here.
Contact Jim Lang if you need an attorney who knows how to help you on a matter involving the oyster industry anywhere in Virginia.