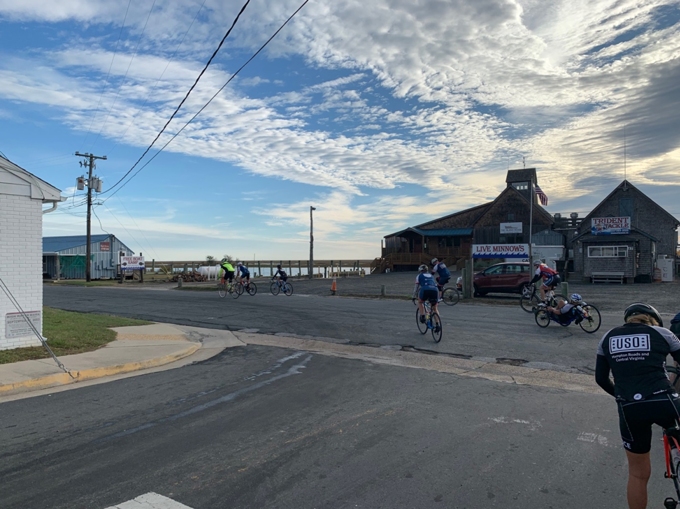 Citizens for a Better Eastern Shore Between the Waters Bike Tour
All photos by: Anne Lahren, Esq. (Pender and Coward immigration and family law attorney)
In the Community: Citizens for a Better Eastern Shore Bike Tour
The Waterfront Law Team Participate in "Between the Waters" Bike Tour
On Saturday, October 26, 2019 our Waterfront Property Law team had the honor of sponsoring the Citizens for a Better Eastern Shore "Between the Waters" bike tour. This annual event draws hundreds of riders from around Virginia and beyond for a relaxing day of biking all around this uniquely beautiful waterfront area.
We enjoyed spending the day getting to know local residents and providing them with free Pender & Coward goodies such as chapstick and oyster knives. Some of our waterfront law attorneys and paralegals even hopped on their bicycles and road distances up to sixty miles along this pristine Virginia shoreline.
Local Virginia Oysters Making Comeback
After the bike ride our oyster knives came in very handy as we were treated to an oyster roast at "the Barn" located at Cherry Grove Farm near Eastville. We dined on delicious local favorites including fried chicken, many types of desserts and – of course – fresh local oysters. After many years of decline, local Virginia oysters are now making a strong comeback thanks to the conservation efforts of groups like CBES.
About Citizens for a Better Eastern Shore
Citizens for a Better Eastern Shore is an amazing group dedicated to promoting balanced growth, enhancing the quality of life of all Eastern Shore citizens, and preserving the cultural and natural resources of this wonderful community. We here at Jim Lang Waterfront Law, a division of Pender & Coward, are proud to sponsor this event, and to spend the day with such a fine group of Virginians. We are already looking forward to next year! We're standing by and ready to help navigate your unique situation - Click here to Schedule Your Consultation.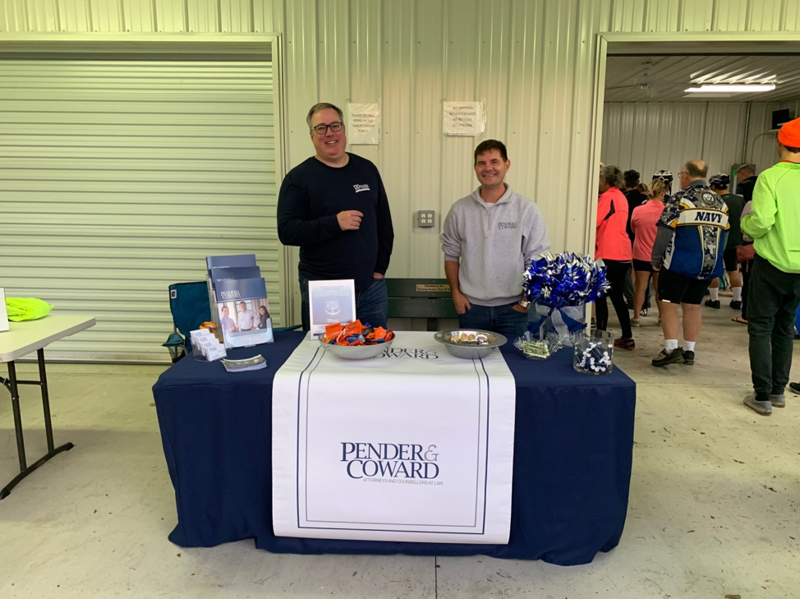 Jeff Wilson (left) and Bryan Peeples (right) from the Waterfront Law team