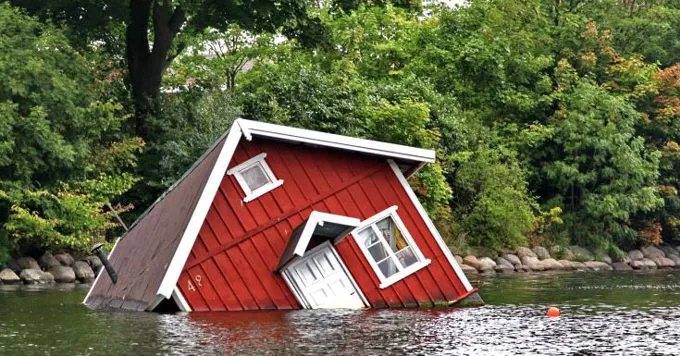 Jaroslav Moravcik / Shutterstock.com
Major Changes on July 1, 2020 for Flood Prevention and Protection in Virginia
2019 saw ever-increasing amounts of flooding throughout the state of Virginia. The 2019 report issued by The Center for Climate Integrity predicts a cost of $31B to armor areas of the Virginia coastline with seawalls to protect public infrastructure from sea level rise. The situation in Virginia is fourth-worst in the nation, behind Florida, Louisiana and North Carolina. This same report fixes the cost for the City of Virginia Beach at $1.7B, third-worst among all cities in the nation, behind Jacksonville, Florida and New York City. As the number of flooding events and the related costs of flooding continue to rise, voters throughout the state are looking for ways to help reduce flood risks in their communities. A recent study found that 84% of registered voters are in favor of state funding to reduce flooding in Virginia. How could it be otherwise? Individual Virginians cannot pull $31B out of their pockets. The February 2020 issue of CoastalVirginiaMag.com quoted me at length in its feature article, Rising Sea Levels Cause Major Problems for Homeowners, to explain the many costs that the average homeowner in coastal Virginia already pays as a result of sea-level rise and flooding.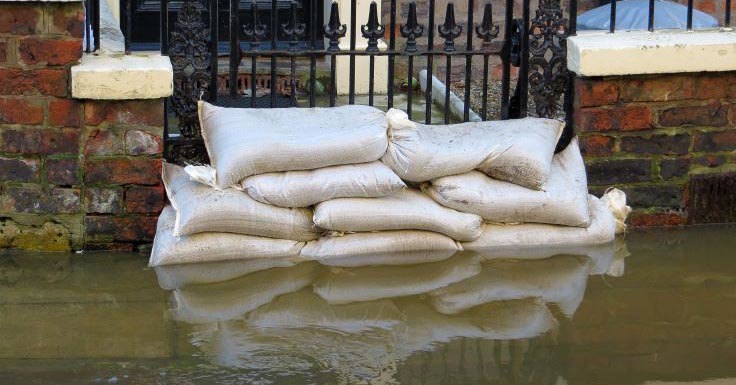 (JaneHYork / Shutterstock.com)
SB 320 - The Virginia Community Flood Preparedness Fund
Earlier this year, Virginia State Senator Lynwood Lewis introduced Senate Bill 320 ("SB 320") that amended the Virginia Shoreline Resiliency Fund to fund flood prevention and protection projects and studies. SB 320 was identical to House Bill 22 ("HB 22"). 61% of voters were in favor of providing at least $50 million to the fund. In April 2020, SB 320 was passed by the General Assembly.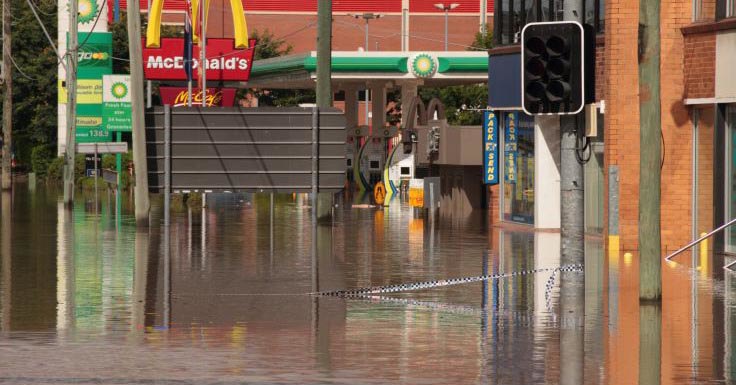 (paintings / Shutterstock.com)
SB 320 Delivers Several Big Changes
The Virginia Shoreline Resiliency Fund was a law that looked great on paper but never amounted to much because it was never funded. Because of SB 320, the fund is now renamed as the Virginia Community Flood Preparedness Fund and there is now a "permanent and perpetual fund" to enhance flood prevention, flood protection, andcoastal resilience. Put simply, providing funding means that Virginia is now serious about tackling the issue. In addition to the usual sources of revenue, the General Assembly authorized the Fund to receive revenue generated by the sale of emissions allowances and revenue from federal grants. Let's talk for a moment about revenue generated by sale of emissions allowances. In another major legislative accomplishment, the 2020 General Assembly session enacted the Clean Energy and Flood Preparedness Act through which Virginia becomes a full participant in the Regional Greenhouse Gas Initiative (RGGI), a cap-and-trade program to reduce emissions from fossil fuel plants. The Virginia DEQ website describes the operation of this important cap-and-trade program. Dollars generated from the sale of the RGGI emissions allowances are available to seed and sustain the Virginia Community Flood Preparedness Fund. Money remaining in the Fund at the end of the fiscal year does not revert to the general fund but instead remains in the Fund for use in future years.
SB 320 also states that priority shall be given to projects that use "nature-based solutions to reduce flood risk" to avoid fighting water with artificial structures. A mature tree uptakes 100 gallons of water a day, and Virginia's beach forests are key in the fight against flooding. Preserving forests, planting trees, reducing impervious ground cover, and preserving wetlands are perfect examples of nature-based solutions.
Another big change by SB 320 is that at least 25 percent of the Fund dispersed each year is allocated to projects in low-income geographic areas. The principal of loans are also forgiven as long as they meet certain criteria.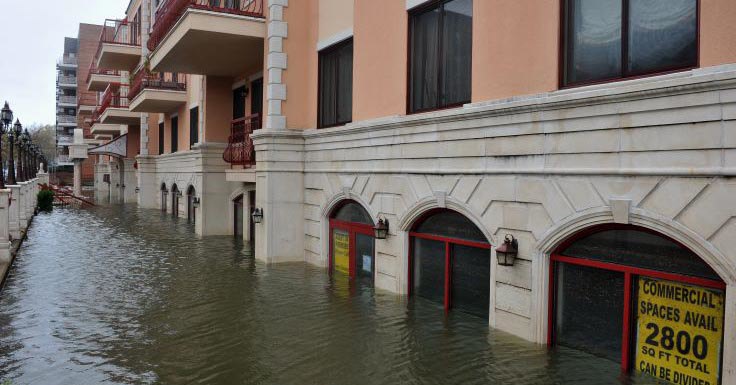 (Fashionstock.com / Shutterstock.com)
Virginia Flood Preparedness Measures
The same study found that 70% of respondents wanted the state of Virginia to be more prepared for flooding. Reasons cited for flooding in Virginia include climate change, poorly planned development, and poor infrastructure, including bridges and roads.
In order to be prepared for flooding, Virginians can first look to find known flood zone locations through the Virginia Flood Risk Information System. If you live in a flood-prone area, you should be covered by flood insurance. Residents should also have a flood preparedness plan for before, during and after flooding.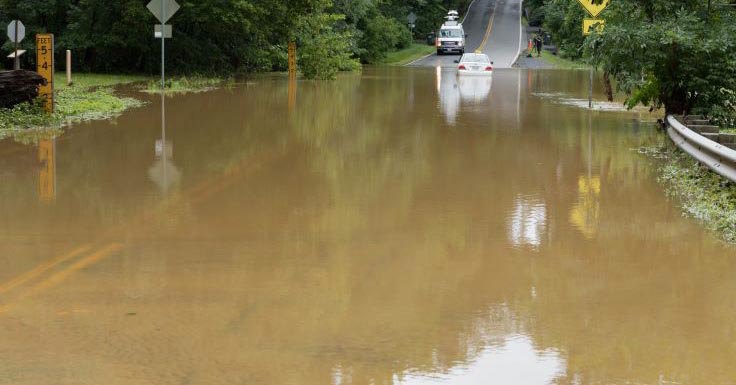 (tlindsayg / Shutterstock.com)
Where is the Flooding in Virginia?
Flooding has occurred throughout the entire state of Virginia. Heavy rains, winter snow thaw, and dam failures have all caused flooding. Severe flooding in Virginia usually occurs near major creeks and rivers. While some floods can develop over hours or days, flash flooding can occur in minutes.
Virginia waterways, tides and even winds can also play a major role in flooding. High tide flooding is sometimes called "sunny day" flooding. High tide flooding can have a serious impact on waterfront property values. As we have previously noted, Hampton Roads, Virginia faces the second greatest flooding risk in the United States. This area has already been proactive in trying to design solutions to manage stormwater and sea level rise. The allocation of funds to the Virginia Community Flood Preparedness Fund through SB 320 should help these areas make infrastructure changes to preserve properties and prevent costly damage in the future.
If you have any further questions about the Virginia Community Flood Preparedness Fund, our experienced team is happy to help. Our leading riparian rights attorneys have extensive knowledge of Virginia's waterfront lands (see our previous post on mature trees, flooding and site plan approvals) and helping our clients resolve flooding-related issues. Feel free to contact us here.