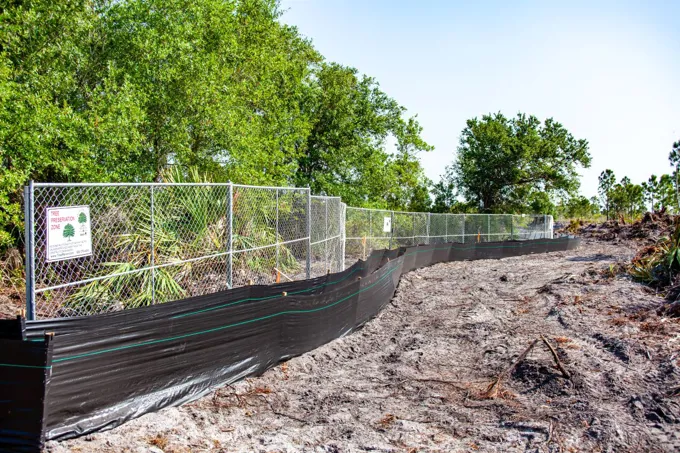 Kent E. Roberts/Shutterstock
Preservation of Mature Trees Can Help Win Site Plan Approval Due to an Amendment to the Chesapeake Bay Preservation Act
In early 2020, the Virginia General Assembly amended the Chesapeake Bay Preservation Act when it passed House Bill 504 ("HB504"). The Virginia Department of Environmental Quality describes the Chesapeake Bay Preservation Act as the only program in Virginia state government that comprehensively addresses the effects on water quality arising from land use planning and development. We have another article in this blog that describes how the Act works. In this article we will drill
down on the amendment.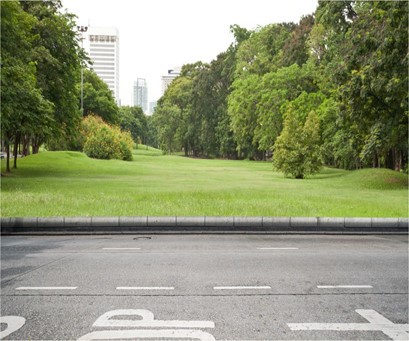 (SCOTTCHAN / Shutterstock.com)
A main goal of the bill is to add the following language
the preservation of mature trees or planting of trees, both as a water quality protection tool and as a means of providing other natural resource benefits.
When HB504 takes effect on July 1, 2020, it requires all 84 localities in Virginia that drain to the Chesapeake Bay to consider the "preservation of mature trees" and/or "planting of trees" when they make land use decisions in the "Chesapeake Bay Preservation Area" (i.e. the "Area" that each of the 84 localities designated in their respective county, city or town as draining to the Chesapeake Bay). So, HB504 obligates each of the affected local governments to promote preservation of mature trees and/or planting of trees every time they consider a request to rezone a property, a request to subdivide a property and when they consider a request to use or develop land in the Chesapeake Bay Preservation Area.
Of course we all know that trees and green spaces are attractive in developments and that trees even curtail flooding. But what does HB504 mean for developers in the Chesapeake Bay Preservation Areas of Virginia? Let's take a closer look.
Why Are Trees Important?
Trees play an important role in protecting the waters of the Chesapeake Bay. They maintain and improve the quality of water, soil and air. Trees also remove pollutants from the air.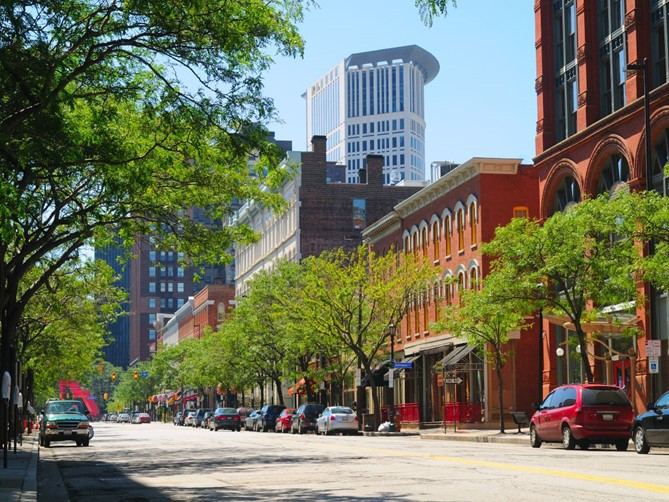 (Kenneth Sponslor / Shutterstock.com)
Around homes, trees provide shade and lower temperatures which can result in reduced utility costs. Homeowners also enjoy mature trees on their properties. They provide a habitat for many types of wildlife. Established trees are attractive and add visual interest and curb appeal to any property. Furthermore, not only do mature trees increase the aesthetic and functional values of a property, but they also increase the monetary value and marketability of a property. Some studies have found that mature trees can increase a property's worth by up to 15%.
These are just some of the reasons why our law firm, Pender & Coward, donated and planted 130 trees in the local community last year to commemorate the 130th anniversary of the 1889 founding of our law firm.
Trees Stop Flooding and Reduce Rain Runoff
An important reason to preserve mature trees in the Chesapeake Bay Preservation Area is that trees are an important part of stormwater management design and policy. Leaf canopies reduce erosion caused by rain as it falls by acting as "speed bumps" for rain drops. Tree roots take up water and promote infiltration of water in the soil. The USDA says that a healthy, mature tree "drinks" in about 100 gallons of water per day! Soaking up this much water is a huge benefit in coastal Virginia, because the twin threats of sea level rise and land subsidence put this area at greatly increased risk of flooding. As we have already written in this blog, flooding has gotten so bad in coastal Virginia that we are now experiencing "sunny day flooding" (i.e. flooding that takes place independent of a rain event). We have also documented in this blog that Hampton Roads, Virginia, faces the second greatest flooding risk of any area in the nation. There is a bright spot, however. As we have written in this blog innovative solutions to fight flooding are being designed and implemented in Hampton Roads. HB504 compliments and assists the solutions that are already in place, and those that are coming on line.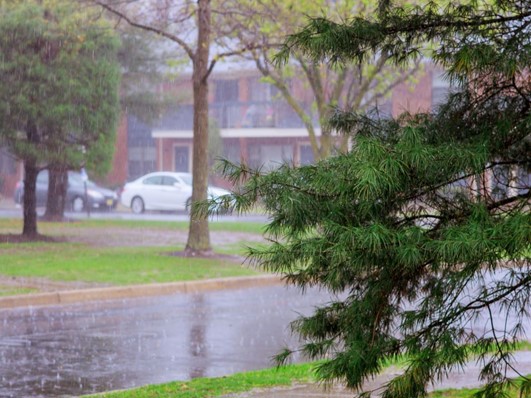 (ungvar / Shutterstock.com)
HB504 is formal recognition that trees help to curtail flooding in new developments and in nearby waterways. If you are wondering how to control rain runoff in your development, mature trees can be an integral part of a comprehensive water management solution that includes cisterns, swales, retention basins and more. And, beginning on July 1, 2020, for all projects in a Chesapeake Bay Preservation Area, incorporating tree preservation and/or planting of new trees into your land development proposal will help you get the approval you need to move the project forward.
Tree Protection Measures in a Site Plan
When you are putting together your site plan and trying to decide which trees to preserve, it's important to start by taking an inventory of the existing trees on the property. For every tree at the project site, your inventory should document the species, size, condition and location as well as your site characteristics (i.e., slopes, wetlands, etc.). Some trees may benefit from limb pruning, while others may need to be replaced or moved. You can - and should - involve multiple people in the planning process including arborists, engineers, architects and even municipal officials.
Tree Preservation Plans in Chesapeake Bay Preservation Areas
Tree preservation plans are often required when building, especially in the Chesapeake Bay Preservation Areas, but requirements can vary between municipalities. Unfortunately, not all mature trees can be kept. Trees that are in poor condition or trees that cannot survive construction should be removed. In areas where you plan to keep mature trees, create tree protection zones (TPZs) during construction. Site plans can also provide for a mix of preserved mature trees and new trees placed appropriately throughout the property. By developing and submitting a well-designed tree preservation plan as part of your overall site development plan, you can solidify your reputation as a responsible contractor.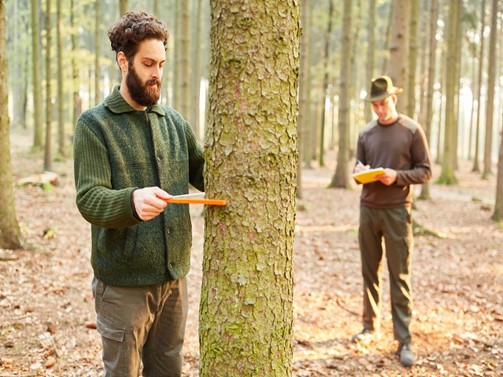 (Robert Kneschke / Shutterstock.com)
If you start off by taking careful inventory of your existing mature trees, a solid tree preservation plan shouldn't need many revisions. Furthermore, when you submit your site plan for approval, showing care for saving our water resources, using trees to stop flooding and control rain runoff, and demonstrating good understanding of the role of trees in land management can help your site plan gain approval in the Chesapeake Bay Preservation Areas.

If you have any further questions, our experienced waterfront law team is happy to help. Our leading riparian rights attorneys have extensive knowledge of the Chesapeake Bay Preservation Act and helping our clients get their projects approved. Feel free to contact us here.