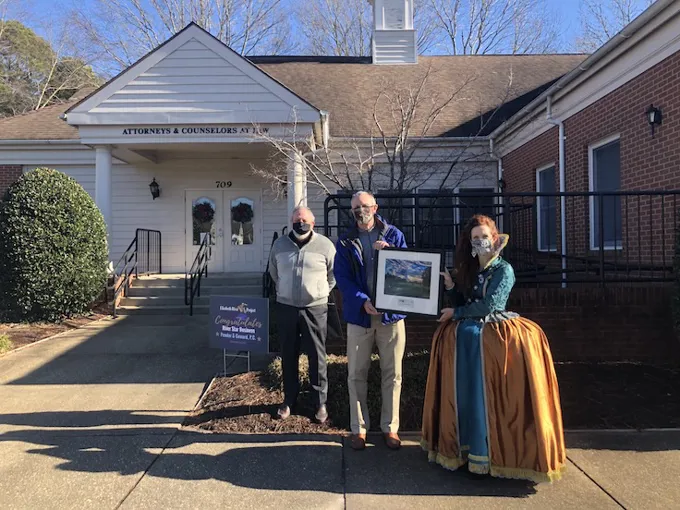 2021 Elizabeth River Project River Star Businesses Event
Pender & Coward Recognized as a River Star Business
In light of COVID-19, the Elizabeth River Project's River Stars 2021 Event is being held a little differently this year with private award presentations and a virtual event on Thursday, January 21. ERP visited the Waterfront Law Team's office in Chesapeake with Princess Elizabeth on Wednesday, January 13, where Kevin Hubbard, Amanda Newin and myself received our award as a River Star Business.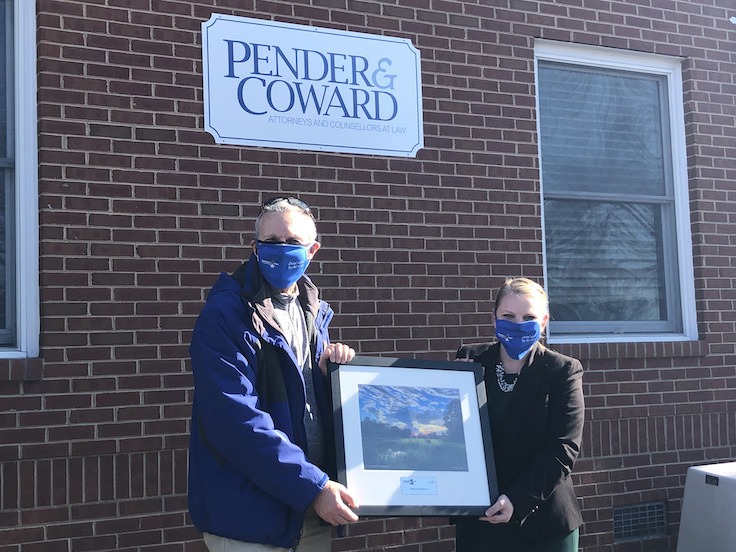 Pender & Coward has always been dedicated to bettering Virginia and working in our communities, and we're proud to have sponsored this event since 2019. Over the last year, our team has participated in a variety of community events, including planting native species at Paradise Creek Nature Park with ERP and 100 trees in Norfolk. Pender & Coward also celebrated its 130th anniversary with a firm wide community service project donating and planting 130 trees in the Southside Hampton Roads. This is our second year receiving our River Star Award, and Kevin Hubbard was instrumental in Pender & Coward receiving its award last year with his efforts to install environmentally friendly features in the Chesapeake office and the Waterfront Law Team's monthly waterway cleanups.
About Elizabeth River Stars
The Elizabeth River Project started its River Star Business program in 1997 to encourage businesses in the Elizabeth River Watershed to participate in a variety of wildlife projects. It's free for businesses to participate, and the inception of the program has led to the creation or conservation of over 1,882 acres of wildlife habitat, over 356 million pounds of reduced pollution, and over a billion pounds of reduced and/or recycled materials.
Learn more about the Elizabeth River Project and their River Star Business Program, and how you can get involved.