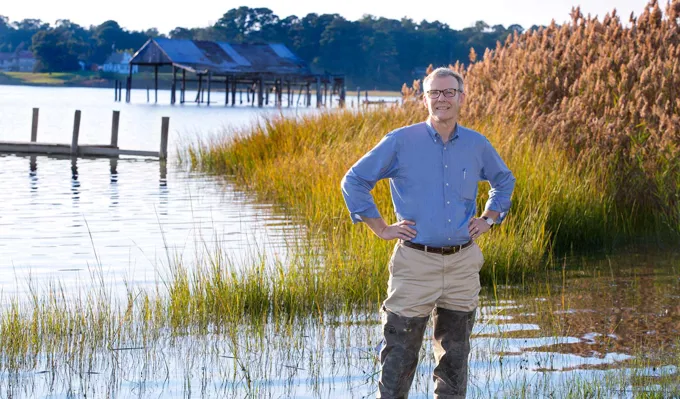 Join Our Webinar - Learn More About Virginia's New Living Shoreline Standard
In July 2020, a new law took effect in Virginia that made "living shorelines" the standard. Curious how this will impact Virginia's economy and employment? Our webinar takes a deeper look at its effect, including the impact on residential waterfront property owners and commercial marine terminal facilities that need deep water access at the dock.
Our webinar will also cover the latest information in the VMRC's development of guidance to implement the new law, application of the "best available science" standard, and whether the "suitability" concept written into the new law allows waterfront property owners to opt for a hardened shoreline when building a living shoreline, but only at an extreme cost.
Click here to sign up for our webinar on Friday, February 26, at 12 pm EST and learn more about the new "living shorelines" standard, and its impact on residential and commercial waterfront property owners.