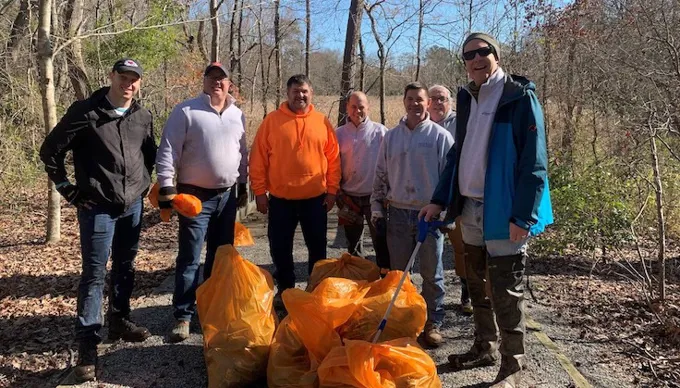 Helping Lynnhaven River NOW Weather the Pandemic
COVID-19's Affect on Lynnhaven River NOW
Our Waterfront Law team is an active participant in Lynnhaven River NOW cleanup events. A non-profit organization, Lynnhaven River NOW hasn't been able to function normally because of the pandemic. With social distancing guidelines prohibiting gatherings, the non-profit had to postpone its Oyster Roast Fundraiser to 2021. Our law team decided to make our $1,000 sponsorship to the Oyster Roast a donation to the organization instead. Our team recently participated in Chesapeake Bay Foundation's Walk the Watershed Campaign where we collectively walked over 200 miles, and we appreciate the effort organizations put in to bettering Virginia and want to help in any way we can.
"Your donation is helping to lay the groundwork for new sanctuary oyster reefs to bring the native oyster population to self-sustaining levels," writes Lynnhaven River NOW's directors, Karen Forget and Alyssa Muhlendorf. "Oysters provide much needed water filtration and aquatic habitat to the Lynnhaven River...Thank you again for your critical support of Lynnhaven River NOW."
What Is Lynnhaven River NOW?
Since 2002, Lynnhaven River NOW has been dedicated to educating and restoring the environment in Virginia. Our waterfront law team has worked with the organization multiple times before, and helped removed thousands of pounds of debris from local waterways. No longer able to gather for events, the organization has volunteers still participating in cleanups in smaller groups, and is still actively participating in bettering Virginia's waterways.
To learn more about Lynnhaven River NOW and how you can help, click here.