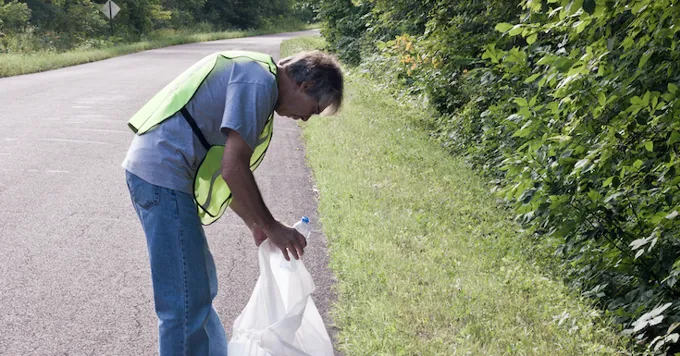 (Walk the Watershed / Shutterstock.com)
Waterfront Law Team Thrilled to Sponsor the 2020 Walk the Watershed Campaign
Chesapeake Bay Foundation 2020 Walk the Watershed
In support of the Chesapeake Bay Foundation, The Waterfront Law Team, a division of Pender & Coward, sponsored the first #CBF virtual fundraising and restoration event. For the months' of May and June, our team walked to take steps towards a saved Chesapeake Bay. Because of COVID-19, the 2020 Walk the Watershed Campaign is being done virtually. People can register online and create teams or join individually to commit to walking 200 miles, which is the length of the Chesapeake Bay, and fundraising efforts go directly to restoring the bay. With less than 20% of the fundraising goal left, Hannon Armstrong has pledged to match donations up to $20,000. Walk the Watershed promotes physical activity, and encourages residents to make an impact and build up their community.
Our Team walked 231.5 miles!
In support of the first #CBF virtual fundraising and restoration event, our team walked a total of 231.5 miles. But that's not all, we also picked up trash while we walked. I personally picked up 50 pounds of trash during this campaign, and the team did their fair share too. Here were some of the highlights, or "lowlights" if you will. We picked up:
250 cigarette butts (more on this later in the post)
Lots of plastic (beverage and water bottles)
Styrofoam (take-out food containers)
Styrofoam inserts (used to pack consumer goods in a box for shipping)
And even... a diaper removed from an infant after it was filled with excrement
We recycled what we could (plastic beverage bottles, glass, and newspapers) and properly disposed of the rest (in a trash can).
Why is Cleaning the Chesapeake Bay Important?
When you throw (or spill) something on the ground in the Chesapeake Bay watershed, it will end up in the bay unless someone picks it up before the rain or wind carries it into the water. This is the reason why picking up trash, even some distance away from the water (i.e. where we were walking) is so consequential.
Take those 250 cigarette butts as an example. Cleaning them up matters because there are carcinogens embedded in cigarette butts. These carcinogens are released into the Bay unless someone intervenes by picking them up and making a proper disposal (there are NIH studies confirming that carcinogens in cigarette butts can be released into the environment thereby causing cancer in people). If the carcinogens enter the Bay, they are available for uptake into the food chain. If they make it into a fish that is taken home by a fisherman, the poison makes its way onto a family dinner table. That's why it's so important to keep the Chesapeake Bay clean.
To learn more about the efforts underway by the #CBF to clean the waterways, click here