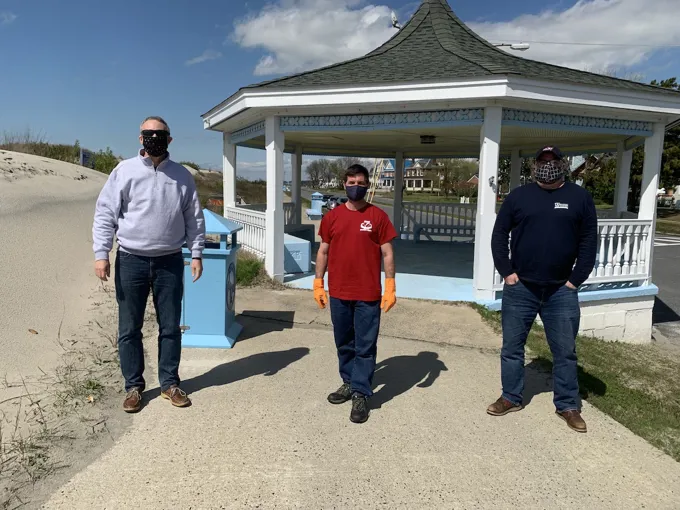 Helping At-Risk Citizens During COVID-19 Stay-at-Home Order
Waterfront Law Team Delivers Groceries & Supplies
To reduce the spread of COVID-19, Governor Ralph Northam issued a stay-at-home order through June 10, 2020 for all Virginians. During this time, a volunteer group called the "Shore Delivery Corps" was formed in order to help the most vulnerable and at-risk citizens by delivering needed supplies and groceries directly to their homes. On Saturday, April 18, Jim Lang, Bryan Peeples, Jeff Wilson and Cozette Holland volunteered to provide those delivery services for Virginia's Eastern Shore.
Our group of four from the Waterfront Law team was assigned to different regions. Jim Lang covered the northern section of Accomack County. Cozette Holland covered the central section of Accomack County. Jeff Wilson was responsible for the southern part of Accomack County, as well as the northern part of Northampton County, while Bryan Peeples covered the remainder of Northampton County. From 8 a.m. to 3 p.m., we were tasked with picking up groceries and prescription medications for delivery to people who are shut in as a result of COVID-19.
The Shore Delivery Corps shared, "Susan Mears and Jeff Holland of the Shore Delivery Corps commend Pender & Coward for their benevolence and selflessness to focus on their Eastern Shore neighbors at a time when they and their own families are experiencing the limitations that make it challenging and risky to leave their comfort of their own homes. The Eastern Shore is eternally grateful!"
The Waterfront Law Team was happy to provide this service to our community. Whether we are defending riparian rights, helping clean the shores of our area waterways, or making deliveries, we continue to find ways to help the citizens of Virginia.
About Virginia's Eastern Shore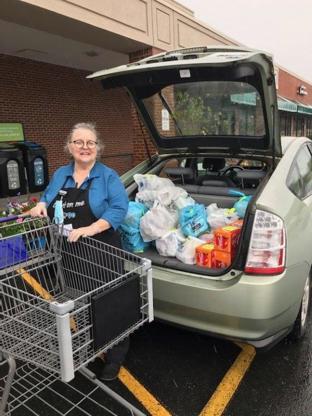 The Eastern Shore of Virginia consists of two counties on the Atlantic coast that are detached from the mainland of the Commonwealth. Northampton County occupies the southern half of the Eastern Shore; Accomack County is the northern half. These two counties make up the 70 mile long region separated from the rest of Virginia by the Chesapeake Bay. The Eastern Shore had a population of 45,553 in 2010 with a per capita income of $24,000. 17% of the residents live in poverty.
Our Waterfront Law team works hard to give back to the community. If you would like more information about our volunteer work or how you can give back during this time, feel free to contact us here.