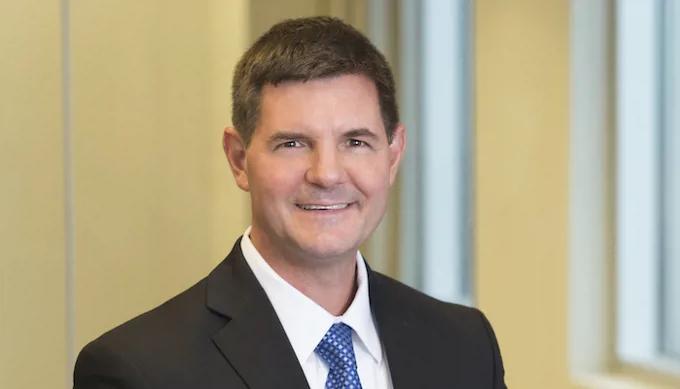 Bryan Peeples, Waterfront Law Team
Waterfront Law Team Joins the Hampton Roads Chapter of the Appraisal Institute to Discuss Riparian Rights
Attorneys on our Waterfront Law team receive frequent invitations to share their expertise with industry peers on environmental law and riparian property rights topics.  On October 11th, Waterfront Law Team attorney, Bryan Peeples, supported the Hampton Roads Chapter of the Appraisal Institute's third annual Real Estate Symposium, held at the Brock Environmental Center, a beautiful Living Building on the Lynnhaven River in Virginia Beach.
The event's Keynote speaker was Dr. Lei Zhang, Assistant Professor in Real Estate, Department of Finance, Strome College of Business at Old Dominion University. She reviewed the effects of economic uncertainty in the housing market during and after the pandemic. The trends clearly show when economic confidence was building and when the government injected funds into the economy.
Christopher Gori, the general manager for the Brock Environmental Center discussed the purpose of building the Center, the materials used, and the unique design to promote energy and water conservation. The Chesapeake Bay Foundation received the USGBC's LEED Platinum certification and the full petal Living Building Challenge certification for the Center. The most recent addition is the Macon and Joan Brock Classroom which is home to Virginia Beach City Schools Environmental Studies Program.
Josh Wood, JD, MAI, AI-GRS with Valbridge Property Advisors discussed the origination of Airbnb's and how municipalities have been dealing with them through zoning regulations. He reviewed the impacts they may have on residential housing, rental markets, and the hotel industry.
Bryan Peeples, Esq, Pender & Coward, Waterfront Law Team, Maritime and Admiralty Attorney, defined riparian property rights and real estate considerations. He used case studies to show the different water rights and the effects on value. The case studies are a great tool to assist in valuing waterfront properties.
The day ended with Joe Sherman, P.C, who penned a white paper specifically for the event to rationalize market value. He used recent litigation to explain the different types of value from tax assessments to income producing residential properties. While it was educational, it's always entertaining to be a part of Joe's charismatic presentations!
The Hampton Roads Real Estate Symposium is for real estate appraisers, agents/brokers, assessors, attorneys, and anyone involved in the real estate industry. 
To learn more about the organization and upcoming events, please click HERE.