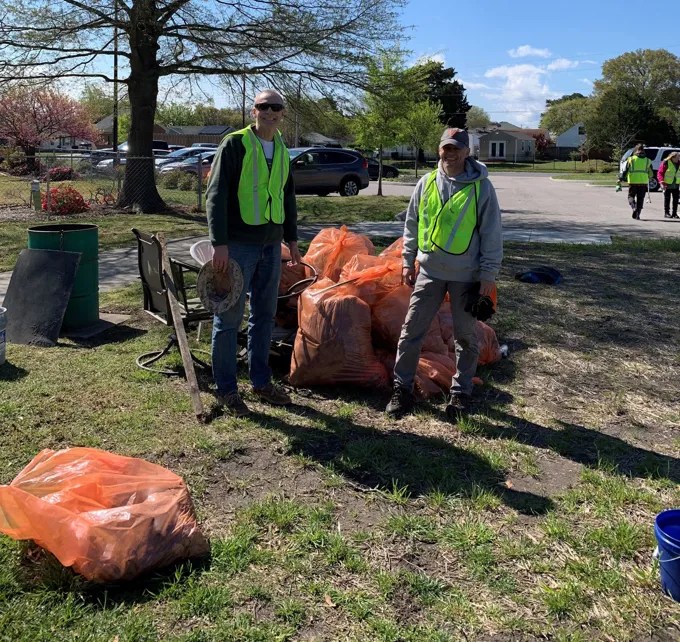 Jim Lang and Tom Berkley, Waterfront Law Team
Waterfront Law Team Gets Muddy with Lynnhaven River NOW
On Saturday, April 9th, Jim Lang and Tom Berkley of the Waterfront Law Team assisted Lynnhaven River NOW with the waterway cleanup up at the Little Creek watershed. With the support of community volunteers, the cleanup netted 601 pounds of trash.
"I honestly was not surprised to see Pender & Coward out at this morning's waterway cleanup. They were not afraid to get a little muddy! Volunteering at a waterway cleanup is one of the many ways Pender & Coward has supported Lynnhaven River NOW's mission towards clean and healthy Virginia Beach waterways. Thank you for your continued support over the years! Together, we are making a difference in our community," said Emily Bodsford, Pearl Program Administrative Assistant, Lynnhaven River NOW.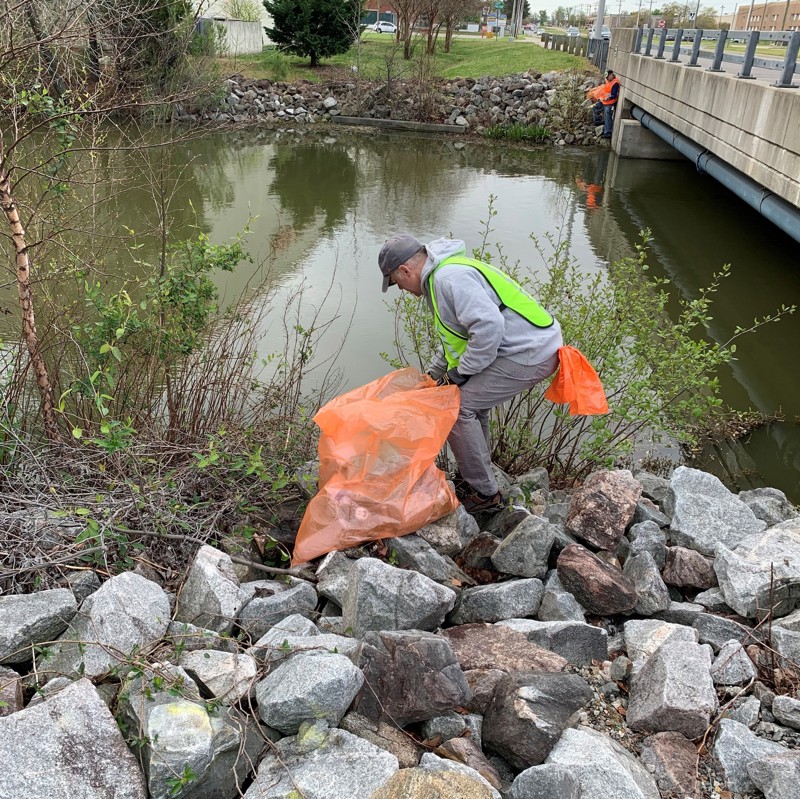 Tom Berkley, Waterfront Law Team
The cleanup took place on Lake Lawson/Lake Smith Natural Area which is a 42 acre preserve with over 12,000 feet of shoreline located in the Bayside Borough of Virginia Beach. Specifically, our cleanup focused on a finger of Lake Smith. In its entirety, the lake is 193 acres with the majority averaging a depth of five feet. The area is popular for fishing with a largemouth bass population, white catfish, crappie, white perch, flathead catfish and a stunted bluegill population. In addition to fishing, the area has several amenities, including a new boat ramp, car and boat trailer parking, a pedestrian bridge to connect the north and south parcel as well as renovations to the new existing soft surface trail, an installation of hard surface trails and a new playground, new picnic shelter, new park office and new restrooms. The area also has a focus on stabilization along the shoreline to prevent erosion and re-establish native vegetation
Interested in keeping our waterways clean? Visit the Lynnhaven River NOW site and learn more about their volunteer opportunities.