Waterfront Law Team Scores a Complete Victory to Protect Virginia Beach Homes
Federal Court Case Victory Will Protect 250+ Homes in Virginia Beach From Stormwater Flooding
The Waterfront Law Team recently scored a major victory for HomeFed Corporation, the developers responsible for Ashville Park in Virginia Beach, Virginia. Ashville Park was approved in 2004 for 499 homes. To date, over 250 homes have been constructed, but these homes suffered from flooding after Hurricane Matthew due to inadequate stormwater management.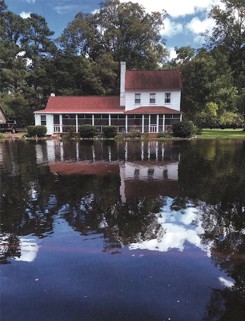 Flooding at a home just outside of Ashville Park.
After two foreclosures, the current owner of the development and the City of Virginia Beach came up with a plan to fix the flooding. The plan was developed over the course of several years and would come at a cost of tens of millions of dollars. A wetlands permit was issued by the U.S. Army Corps of Engineers. The proposed stormwater management solution calls for filling in approximately an acre and a half of wetlands on a property of over 400 acres. The filled area will include stormwater ponds and channels, a pedestrian and equestrian path, and a parking lot.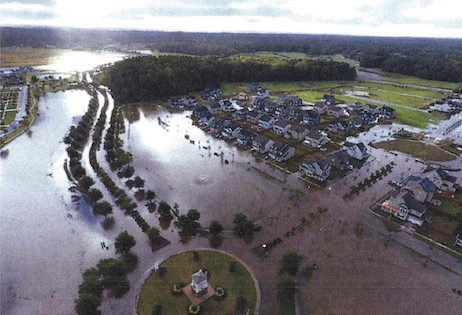 Aerial photo of the Ashville Park neighborhood in a flooded condition.
The Back Bay Restoration Foundation filed a lawsuit against the Army Corps of Engineers saying that the wetlands permit violated the Clean Water Act and the National Environmental Protection Act. Tom Berkley of the Pender & Coward Waterfront Law Team argued the case in federal court on behalf of the developer and scored a complete victory. This clears the way to begin construction on this environmentally useful solution to protect these homes in Virginia Beach, while we wait to see if the losing party will appeal.
This is one of many cases represented by our team here at Waterfront Law, feel free to contact us here to learn more.