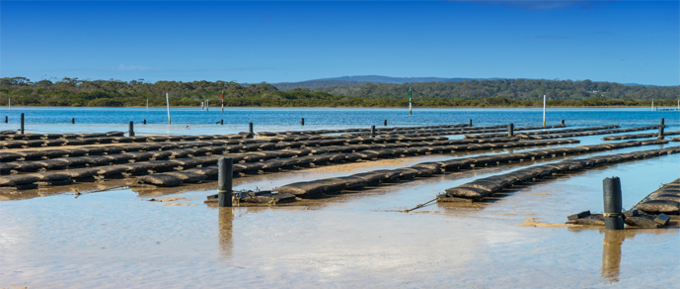 VMRC and Oyster Farms in Virginia - How to get Oyster Leases and More
The intersection of oyster leases and riparian property rights has been a common topic in Virginia over the last few years. The Virginia oyster industry is growing and profitable - although, like many industries, it has taken a hit due to coronavirus shutdowns. Waterfront property owners pay a premium to live on the water. Oyster aquaculture, particularly "off the bottom" oyster aquaculture, is frequently opposed by waterfront property owners because it may infringe on riparian rights and decrease waterfront property values.
What is an Oyster Lease?
An oyster lease is an agreement between the state and Virginia residents or companies that are at least 60% Virginia owned to cultivate shellfish on grounds of up to 250 acres per application. Oyster leases are issued by the Virginia Marine Resources Commission (VMRC). The VMRC is responsible for more than 300,000 acres of public ground and more than 100,000 acres of private ground. The VMRC's Engineering and Surveying Department surveys and maps oyster grounds, issues leases, and maintains lease records. You should know however that practically all of the ideal oyster growing grounds in the state have been leased, leading new entrants to try to lease less desirable ground or grounds that are in more heavily used waters.
How do you get an Oyster Lease?
To get an oyster lease, you must fill out an application with the VMRC and submit an application fee. You also must submit an "Oyster Lease Use Plan Questionnaire" form that details what you plan to do. The application is public noticed so others may protest the lease application. If no protest is received in 60 days, a field survey is conducted and the plat is approved by the Chief Engineer. If there is a protest to the application, the VMRC will try to resolve the protest, but if an agreement cannot be reached, a full hearing takes place and a decision is rendered at a VMRC Commission meeting. The attorneys on our Waterfront Property Law team routinely represent clients at VMRC Commission meetings. An adverse decision rendered by the VMRC can be appealed to the local Circuit Court and even to the Supreme Court of Virginia.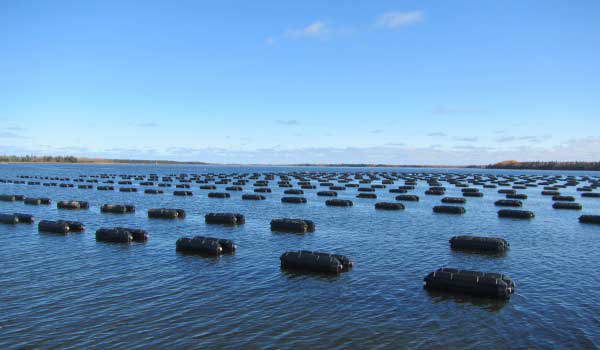 On the Bottom Versus Off the Bottom
There are two types of oyster aquaculture: "on the bottom" and "off the bottom." If you have a lease, you do not need an additional permit to raise oysters on the bottom so long as the cages in which you house your oysters extend no more than 12 inches above the bottom. If you want to use "off the bottom" methods (like floating cages) you need to get an additional permit from the Habitat Management Division at VMRC and the Army Corps of Engineers. The VMRC may need to gather input from the Virginia Department of Environmental Quality, the Virginia Department of Historic Resources, or other state agencies. You initiate the permit application by submitting a completed Joint Permit Application (JPA) to the VMRC, which acts as a "clearinghouse" that facilitates the processing of your application at the various agencies that have jurisdiction. As was true with the lease application, the JPA will be noticed to the public and to Adjacent Property Owners. If these notifications produce one or more objections (the technical term is "protests"), and the VMRC is unable to resolve the protests by mediating among the applicant and the protestor(s), then the applicant will bring the JPA before the VMRC for decision made at a Commission meeting. Our Waterfront Property Law Attorneys routinely represent clients at VMRC Commission meetings. An adverse decision rendered by the VMRC can be appealed to the local Circuit Court and even to the Supreme Court of Virginia.
How a Riparian Lease is Different
Virginia law differentiates between Riparian Oyster-Planting Grounds (Va. Code 28.2-600 to 602) and General Oyster-Planting Grounds (Va. Code 28.2-603 to 605). The Riparian Oyster-Planting Grounds give owners of waterfront property the right to apply for planting grounds provided they own at least 205 feet at the low-water mark. The riparian planting ground can be as big as one-half acre so long as it does not encroach on an existing oyster lease. The General Oyster-Planting Grounds statutes apply to other waters not used for navigation projects and waterfront that is not assigned or reserved for riparian owners.
Virginia Works to Promote the Oyster Farm Industry & Protect Waters
Today, Virginia is the largest oyster producer on the East Coast. In 2018, the value of Virginia's oysters was $14.5 million and that number was expected to grow. Virginia has invested millions of dollars in oyster restoration and replenishment, and the state has worked to build new reefs. Oyster farming is also a valuable part of Virginia tourism, particularly through the establishment and promotion of the Virginia Oyster Trail.
Oyster farming is not only an important part of the Virginia economy, but it also plays a vital role in improving Virginia's waters. Oysters filter water - stripping out algae and sediment. Oysters also remove nitrogen and phosphorus. The Chesapeake Bay Program has found that excess amounts of these nutrients can fuel the growth of harmful algae blooms. Oyster reefs provide a habitat for other wildlife and can act as breakwaters to protect communities and prevent erosion.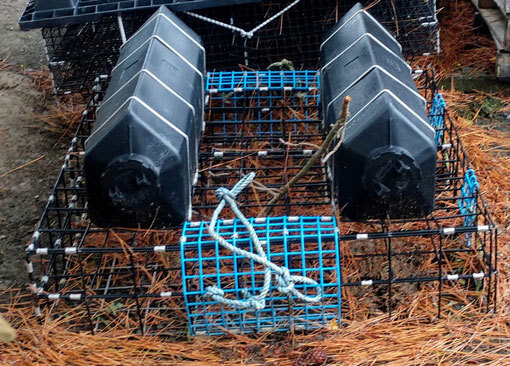 Recent Developments in Oyster Farming
Unfortunately, the recent shutdowns due to coronavirus have had a negative impact on the oyster industry in Virginia. With restaurants shut down, oyster farmers were left with no demand for their product. Many oyster farmers did pivot to selling direct to consumers in hopes of selling oysters and making room for new growth.
This month, Lynnhaven River Now announced it will be creating a 1-acre oyster reef called the Mary Louise Gayle Memorial Oyster Reef. It is in memory of a member of the Virginia Beach Public Works Department who was killed in a mass shooting in 2019. Mary Louise Gayle was involved in helping negotiate an agreement between an oyster lease holder and the city in order to complete a dredging project.
Pender & Coward, P.C. shareholder, Jim Lang, is an environmental attorney for those who do business, live, work or play on or near the water. He assists waterfront property owners from around the Commonwealth of Virginia in protecting their riparian property rights. Our Waterfront Property Law practice group is well versed in oyster leasing laws, including recent legislative efforts to reform oyster leasing in Virginia.

To learn more about acquiring an oyster lease from the VMRC, contact our experienced team of riparian rights lawyers.