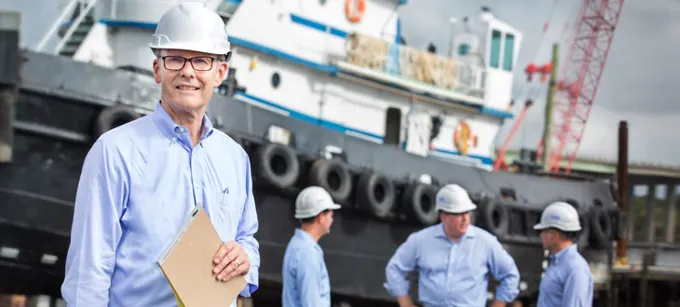 Ramone Photography
Jim Lang Speaks at the 130th Annual Meeting of the Virginia Bar Association
A Recap of the Waterfront Property Rights Seminar
On January 24, 2020, attorneys from across the state of Virginia gathered at a winter meeting of the Virginia Bar Association. I joined two other presenters as part of a seminar called "Slippery When Wet: Surface and Groundwater Law for Property Owners." We spoke to 45 attorneys about waterfront property rights, surface water and groundwater issues, and contaminant risks.
A Background on Riparian Property Rights
Riparian property rights encompass the rights of waterfront property owners and are defined by the Supreme Court. In Virginia, property owners can expect a 45% premium for oceanfront property and a 25% premium for river or lakefront property. However, riparian rights are not just an extension of the property line. A riparian survey must be conducted to determine the boundaries of the riparian area.
Who Owns the Bottomland?
One issue that often surprises many waterfront property owners is that they do not own the water or the land under the riparian area. The Commonwealth of Virginia owns all the beds of the bays, rivers, and creeks as well as the shores of the sea. The bottomland can be used by anyone for fishing, hunting, and catching oysters and other shellfish. However, there are some exceptions to the Commonwealth's ownership of the bottomland - including bottomland granted into private ownership by the King of England (prior to the Revolutionary War), the beds of non-navigable streams, and the bed of a lake.
Five Riparian Property Rights
Landowners next to navigable rivers, bays, and creeks as well as the ocean have five riparian rights as defined by the Supreme Court. The first is the right to enjoy the natural advantages of the land adjacent to the water. The second right is the right of access to the water. Thirdly, landowners have the right to build a pier or wharf out to navigable water. Owners also have the right to accretions or alluvium. The last right is the right to make a reasonable use of the water as it flows past or laves the land.
Other Highlights From the Presentation
A discussion of potential real estate traps regarding riparian rights - and why it's a good idea for a riparian property rights attorney to evaluate waterfront real estate transactions

prior

to closing

An explanation of Joint Permit Applications (JPA) and the JPA Process

Details on environmental and natural resource regulation with regards to surface water withdrawal and pollution discharged into surface water
Protecting Waterfront, Maritime and Environmental Rights
I am proud to be part of a great Waterfront Property Law Team at Pender & Coward, P.C., and speaking to the Virginia Bar Association was an excellent way to help educate other attorneys on riparian rights and issues related to surface and groundwater. If you have any further questions about riparian rights, our experienced team is happy to help, feel free to contact us here.