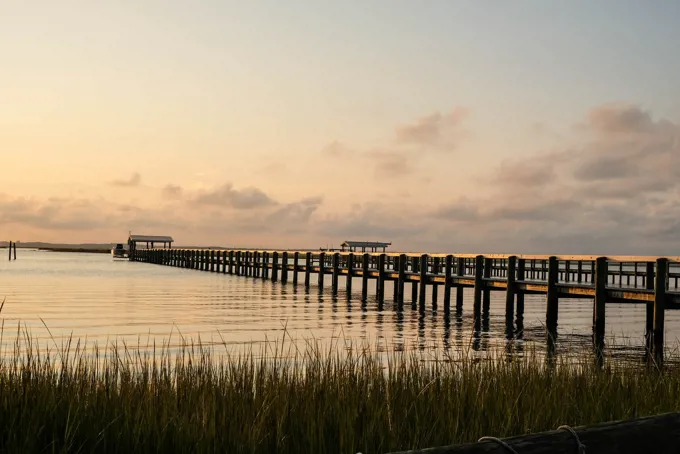 Waterfront Pier
Sara Cottle
Virginia Land and Water Law: Ownership and Access Seminar Recap
Experienced riparian rights attorney, Bryan Peeples, led a Continuing Legal Education (CLE) Seminar which provided a comprehensive overview of riparian property rights for waterfront property owners.
With 22 years of experience serving as a Naval Officer, Peeples understands the maritime environment and looks forward to sharing his knowledge with Virginians who live, work, and enjoy their lives on the water.
Riparian Rights for Waterfront Properties
Like any other property fee, riparian property rights account for some costs on top of already existing expenditures. In Virginia, residential estimates average a 45% premium for oceanfront properties and a 25% premium for river or lakefront. For an industrial property, riparian property rights are attributable for 48% of the land's worth.
Through riparian property rights, waterfront owners are entitled to the following via Taylor v. Commonwealth, 102 Va. 759, 773 (1904):
The right to be and remain a proprietor of the waterfront land and to enjoy the natural advantages of the land adjacent to the water.
The right of access to the water.
The right to build a pier or wharf out to navigable water, subject to any regulations of the State.
The right to accretions or alluvium.
The right to make a reasonable use of the water as it flows past the land.
Real Estate Factors for Waterfront Properties
Before owning a waterfront property and assuming your riparian property rights, there are some real estate factors to consider.
Although you own the land near the waterfront, you do not own the water and you probably don't own the land under your riparian area. Your property line is the "mean low-water mark" via Va. Code §28.2-1202, and the property line "shifts with the shifting sands." You could be liable for things you did not build, so it's important to be cautious when interacting with unfamiliar structures in your area.
If you have questions or concerns regarding your riparian property rights or waterfront property, contact Jim Lang and team for advice and assistance.