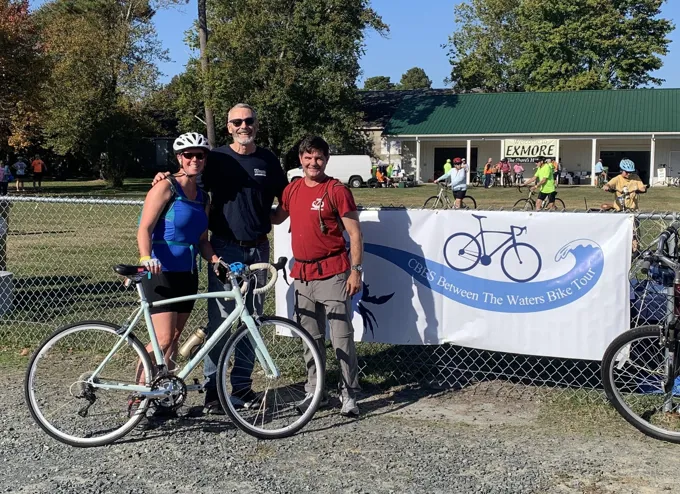 The Waterfront Law Team supporting the CBES Between the Waters Bike Tour
The Waterfront Law Team Supports the 30th Annual CBES Between the Waters Bike Tour
In what has become somewhat of a tradition, the Waterfront Law Team supported the Citizens for a Better Eastern Shore (CBES) and their annual Between the Waters Bike Tour. Created for hobbyists to hardcore cyclists, participants have four routes to choose from, ranging from 25-40-60-100 scenic miles. On Saturday, October 28th, this sellout event (Bike Tour caps at 1,200 bikers) allowed participants to explore Exmore, VA.
"Pedal to Protect Virginia's Eastern Shore" is the mission behind our grassroots organization's only fundraising event, said Donna Bozza, Executive Director. Pender & Coward has teamed up with us for years now with critical financial support. But Jim and the gang also show-up and up the fun of the tour - it would not be the same without them! "
Both Jim Lang and Bryan Peoples of the Waterfront Law Team enjoyed all the sites the ride had to offer, from a flat terrain with scenic seaside views to sweeping golden fields and the historic small towns of the Chesapeake Bay.
Once the riders had a chance to recover, CBES hosted an Oyster Roast later that evening. Local breweries and wineries provided the libations while guests enjoyed freshly plucked oysters and clams from nearby waters. Dinner was under the lights inside a century old barn and guests were treated to live music by the "Corn Funk Review".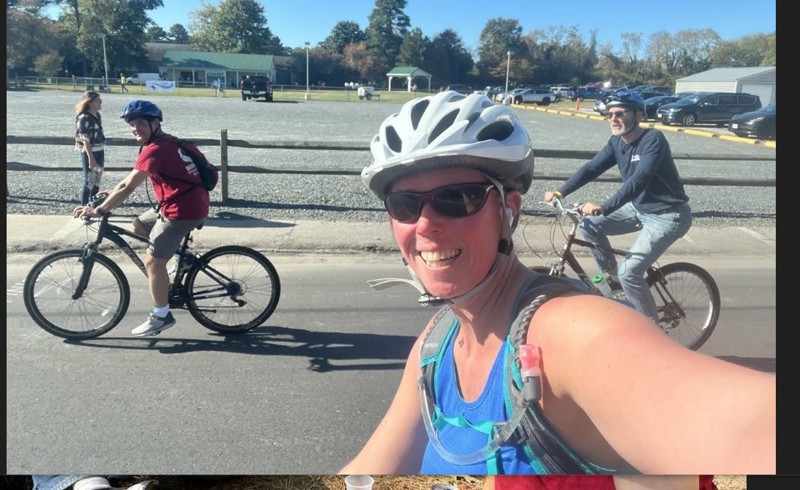 CBES looks to inform and equip citizens and local government for sound public policy, to promote open government and community involvement, to bring citizens together in meaningful discussions to strengthen community and ties and to facilitate the creation of local organizations by CBES board members and spun off from CBES to become autonomous. If you would like to learn more and support CBES, please read here.