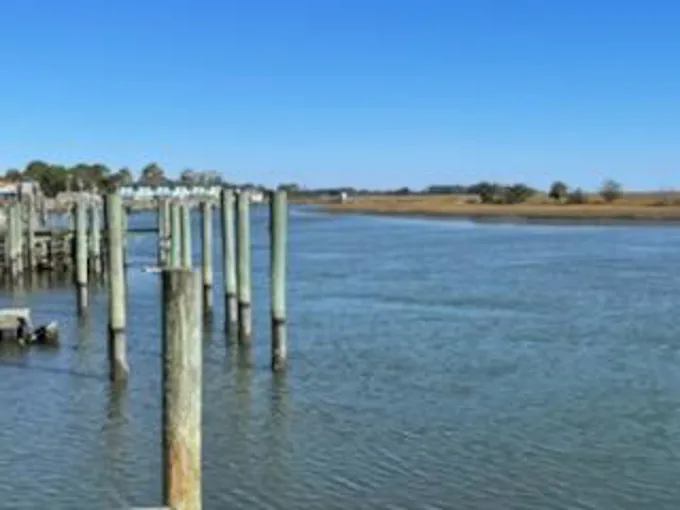 Scenic View from the 29th Annual CBES Bike Tour
The Waterfront Law Team Supports the 29th Annual CBES Between the Waters Bike Tour
This past weekend, the team from the Waterfront Law Team supported Citizens for a Better Eastern Shore (CBES) in their 29th annual Between the Waters Bike Tour. On Saturday, October 22nd, bike tour participants had the opportunity to bike one of four routes – 25, 40, 60 or 100 miles. The riders enjoyed a flat terrain with scenic seaside views, views of golden fields and the historic small towns of the Chesapeake Bay.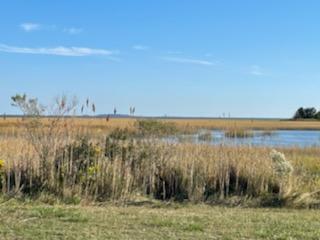 "I very much enjoyed biking a portion of the longest stretch of natural coastline still remaining on the east coast, along with 1,000 fellow bikers. Thanks to CBES for organizing a day outdoors plus the oyster roast in the evening. I especially appreciate CBES for the work it does to make the Eastern Shore a better place to live. Hats off to Donna Bozza and her dedicated team!" said Jim Lang of the Waterfront Law Team.
Jim Lang of the Waterfront Law Team chose to participate in the 25-mile route which started at the end of Seaside Park in Wachapreague, next to the VIMS Eastern Shore Laboratory. Along the way, Jim met biking enthusiasts who came from as far away as Richmond all to support the organization in this sellout event.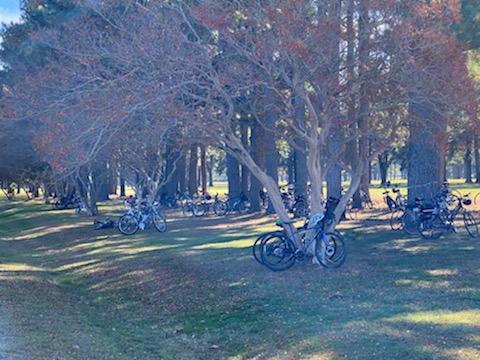 Upon completion of the Bike Tour, the Oyster Roast was held Saturday evening at a rustic farm located on the outskirts of Cape Charles. Bryan Peoples, Jim Lang and Jeff Wilson of the Waterfront Law Team were able to attend along with industry colleagues. Our team enjoyed the delicious, locally sourced oysters and the time spent connecting with CBES supporters as well as their Executive Director, Donna Bozza, and the Editorial Team of the CBES newsletter, ShoreLine News Journal.
CBES looks to inform and equip citizens and local government for sound public policy, to promote open government and community involvement, to bring citizens together in meaningful discussions to strengthen community and ties and to facilitate the creation of local organizations by CBES board members and spun off from CBES to become autonomous. If you would like to learn more and support CBES, please read here.