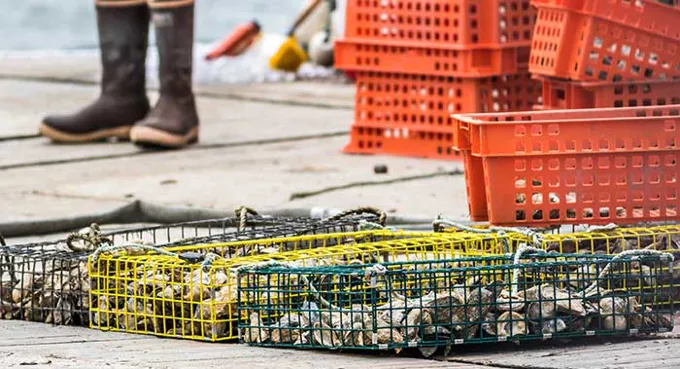 (Rabbitti / shutterstock.com)
How You Can Help Oyster Farmers Impacted by Covid-19
A Decline in Oyster Orders Has Created a Surplus of Oysters
Oyster farming is a large part of the local economy in Virginia, and it's a business that is on the rise. Oyster's also play an important role in protecting Chesapeake Bay, as they help improve water quality and clarity by filtering algae, sediment and other pollutants. However, according to WAVY.com, oyster farmers are dealing with serious consequences as a result of coronavirus.
Social distancing has pushed many businesses to close, and restaurants are strictly pick-up or delivery only. This has caused oyster sales to drop drastically, and according to Aaron Rowland from Rogue Oysters, the oysters will soon grow too large for preferred restaurant size. The lack of sales may also cause delays for next year, since oyster farmers plant oyster seed in the springtime. Without sales, they have no space.
How Can You Help Oyster Farms?
Local oyster farmers are asking for residents living from Richmond to Virginia Beach, including Williamsburg, Newport News, Hampton, and Chesapeake, to call their local oyster farms and order from them.
You can arrange a time, and they will deliver the oysters to your door. They will be following CDC guidelines for social distancing in order to keep themselves and their customers safe. Their top priority is to sell their oysters, and continue to grow the oyster farming business within Chesapeake Bay.

To learn more about how you can support local oyster farmers, visit WAVY.com.