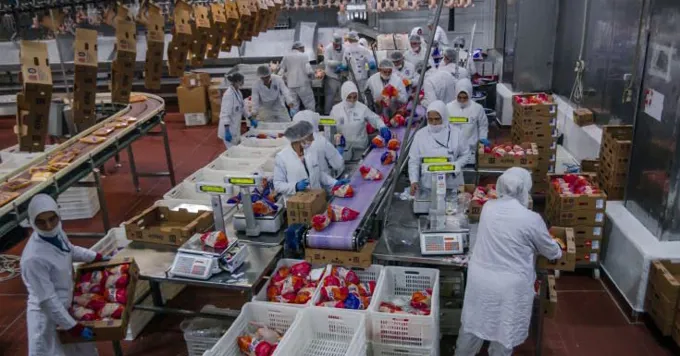 capa55 / Shutterstock.com
Poultry Processing's Effect on Economic Growth, Human Health, and the Environment
COVID-19's Impact on the Poultry Industry in Virginia's Eastern Shore
The poultry industry and the people of Accomack County on Virginia's Eastern Shore co-exist in a give and take relationship. Coronavirus introduces an unwelcome new ingredient because, according to the Virginia Department of Health, approximately 60% of the COVID-19 cases in Accomack County are associated with the two large poultry processing plants located there.
These two poultry processing plants, operated by Tyson Foods in the town of Temperanceville and by Perdue Farms in the town of Accomac, employ 3,000 people and provide $121M in payroll for Accomack County. They generate additional jobs and revenue in related industries such as poultry growers, farm workers, truck drivers, grain elevators and grain farmers. John Dunham & Associates finds that the number of people working in the two plants, together with the people working in the related industries, total up to about 5,000 jobs on the Virginia Eastern Shore. They rightly refer to this industry as the "economic powerhouse" of the Eastern Shore which, in 2010, had a population of 45,553, a per capita income of $24,000 and 17% of its residents living in poverty.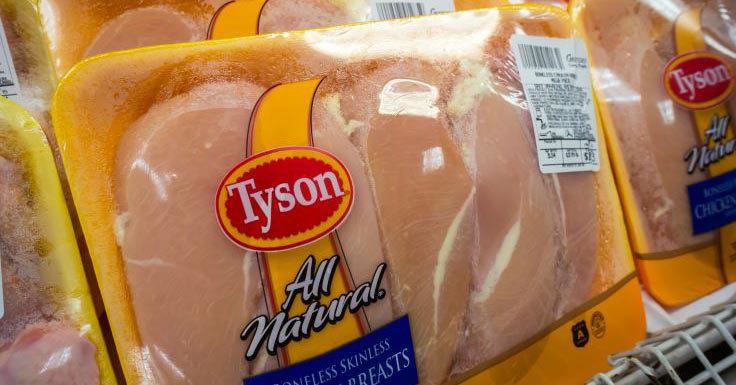 (rblfmr / Shutterstock.com)
The Environmental Threats of Poultry Farming
Still, as I have written previously in this blog, the ever-expanding poultry industry on Virginia's Eastern Shore poses environmental threats by crowding hundreds of thousands of chickens into Confined Area Feeding Operations (CAFOs). I've previously examined the environmental impact of poultry farms on Virginia's Eastern Shore, and there are numerous studies linking these operations to increased level of nitrogen and ammonia, as well as other harmful substances, which make their way into the Chesapeake Bay and the atmosphere. I also shared how the poultry industry consumes an "outsize share" of the Eastern Shore's groundwater.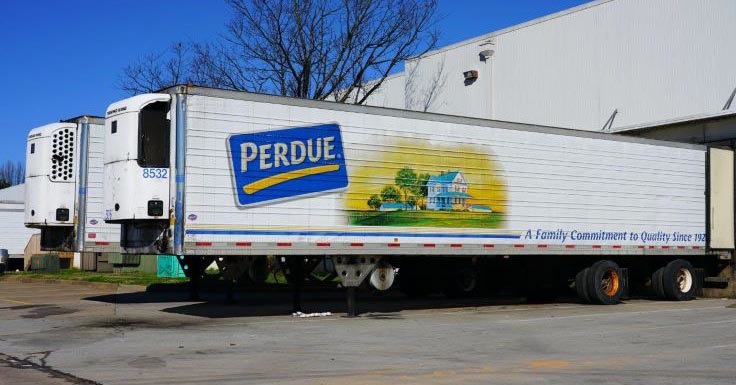 (EQ Roy / Shutterstock.com)
Accomack County Leads Virginia in New COVID-19 Cases
The COVID-19 pandemic introduces a wholly unexpected new hazard posed by CAFOs. As this article published in the Bay Journal explains, John Hopkins published a study showing that people who live near poultry CAFOs are 66% more likely to be diagnosed with pneumonia, perhaps due to the enormous quantities of ammonia released into the air by these facilities or for other reasons.
Against this backdrop, the coronavirus in Virginia has played out in a way where the Eastern Shore, and specifically Accomack County, leads the southeast portion of the state in new COVID-19 cases, with documented outbreaks of the disease in the chicken processing plants run by Tyson and Perdue (according to the Virginia Pilot, 18% of workers in the facilities have tested positive for the disease). Because of these alarming numbers, Governor Ralph Northam recently announced that the U.S. Centers for Disease Control is sending a special team to the Eastern Shore to investigate.
Finding the proper balance between economic growth, human health, and the environment is a classic function of environmental law. My colleague on our Waterfront Property Law team, Jim Lang holds an advanced legal degree in environmental law, awarded by The George Washington University School of Law, following a one-year course of study undertaken a few years following completion of law school. He has successfully litigated environmental cases and is a published author on a variety of environmental law topics.
If you have questions about these issues or waterfront law in general, our Waterfront Property Law team is standing by to help. Feel free to contact us here.