Shutterstock
A New Tool to Manage Eastern Shore Groundwater Usage
Balancing Groundwater Usage Matters Because it is the Only Source of Drinking Water for People Living on the Eastern Shore
As I explained in this January 2019 article the Eastern Shore gets all of its drinking water from underground aquifers, and poultry operations are using an outsized share of this limited resource.  In fact, 62% of the groundwater on the Eastern Shore is being used for commercial and industrial purposes with the poultry industry making up the vast majority of that usage. The impact cannot be overstated. Studies show that while water usage in residential areas of the Eastern Shore averages around 700,000 gallons per day, in areas near large chicken operations water usage more than doubles to nearly 1.9 million gallons per day!
In 2017, my colleague, Jim Lang, co-authored an article in Virginia Lawyer magazine describing the harms caused when groundwater extraction outpaces the rate of aquifer recharge.  Frequent readers of our blog have also been kept up to date as new developments occur.  For example, this April 2020 article explores the results of several environmental impact studies conducted by the Virginia Institute of Marine Science (VIMS); and this January 2021 article explained several new regulations which were put into effect that year.
Virginia's Groundwater Management Act of 1992
Our blog post in late 2021 explained the law of groundwater regulation in Virginia.  Speaking generally, groundwater withdrawal is regulated by state law under Virginia's Groundwater Management Act of 1992 (Va. Code §§62.1-254 to 270), which established a state-level groundwater withdrawal permitting program. Under the Act, a groundwater withdrawal permit issued by the Virginia Department of Environmental Quality is required to withdraw groundwater in a "groundwater management area" such as the Eastern Shore, but only if the user extracts more than 300,000 gallons per month.  Take a look at our November 2021 blog post if you want to read up on the details.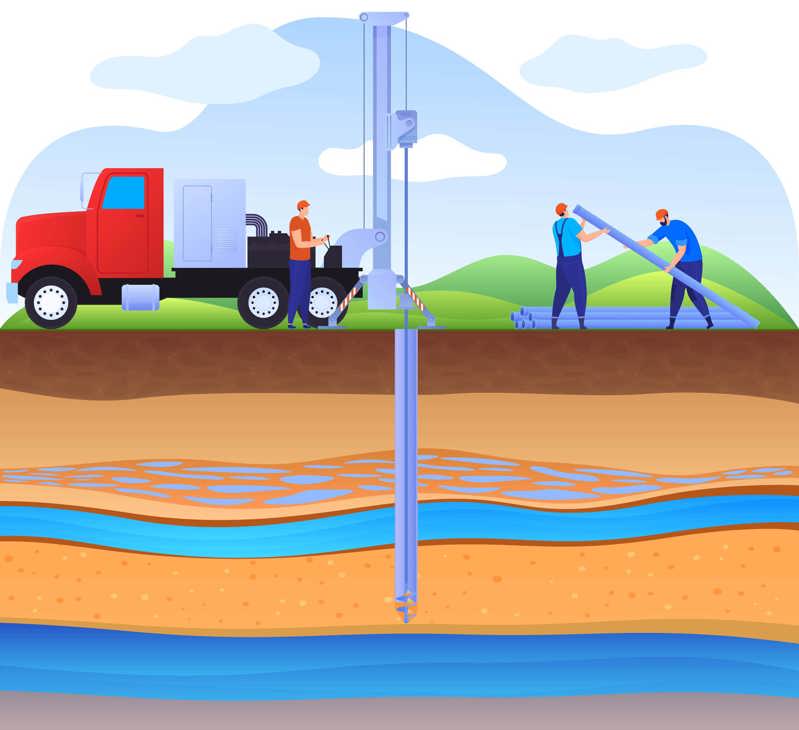 Shutterstock: Igor Deyka
Two Underground Aquifers Serve The Eastern Shore:  The Columbia and The Yorktown-Eastover
Some aquifers are shallow, or "surficial." Other aquifers are much deeper.  The distinction is important because shallow aquifers are replenished by rainfall fairly quickly, whereas the deeper aquifers replenish quite slowly.  This natural replenishment is known as "recharge."  Another important distinction (noted here) is that shallow aquifers are "more vulnerable to contamination from septic systems, fertilizer nitrates, and pesticides/herbicides used on local farms."
The Columbia aquifer is the shallow water aquifer serving the Eastern Shore.  Groundwater extracted from the Columbia reservoir is suitable for non-potable uses, such as agricultural, commercial and industrial uses, but, owing to contamination, it is not a good source of drinking water.  
The Yorktown-Eastover aquifer – one of the deep "limited recharge" aquifers – holds fresh water that is pure, free of the contaminating influences that affect the shallower Columbia aquifer.  The Yorktown-Eastover aquifer is for this reason the sole source of drinking water for the Eastern Shore, but it is being depleted at an unsustainable rate.  Current estimates show that water usage from the Yorktown-Eastover aquifer is exceeding the amount of recharge by nearly one million gallons per day. Making matters worse, at present most of the water used by poultry operations comes from the Yorktown-Eastover aquifer.
These facts suggest that the Eastern Shore should encourage non-potable water users to draw from the Columbia aquifer, and reserve the Yorktown-Eastover aquifer to supply drinking water to Northampton and Accomack Counties.
Regulation Adopted in Late 2022 Incentivizes Eastern Shore Groundwater Users to Rely on the Columbia Aquifer for Non-potable Water, Instead of the Yorktown-Eastover Aquifer
Now there is a new regulation which will impact users of non-potable groundwater on the Eastern Shore and encourage those users to withdraw from the more sustainable shallow aquifers, as opposed to the rapidly depleting deep ones. On December 21, 2022, 9VAC25-910 et seq. went into effect. This regulation established a 15-year General Permit for groundwater withdrawal from the surficial aquifers on the Eastern Shore.
Up until the enactment of the new regulation last December, anyone wishing to withdraw more than 300,000 gallons per month from any aquifer on the Eastern Shore was required to obtain an "Individual Permit." The new regulation maintains the requirement to obtain an Individual Permit to withdraw from the deep aquifers, but now only a General Permit is required to withdraw from Eastern Shore aquifers nearer the surface.
General Permits differ substantially from Individual Permits.  It is fairly easy to obtain a General Permit.  As long the proposed use meets certain basic criteria it will automatically be covered under a General Permit with a relatively simple application.  By contrast, an Individual Permit requires a far more complex application process with more extensive analysis and study than does a General Permit. As a result, obtaining an Individual Permit is significantly more difficult, costly, and time consuming than obtaining a General permit.
This creates a strong incentive for users - including large scale poultry operations - to start obtaining non-potable water from the rapidly recharging surficial aquifers such as the Columbia aquifer rather than withdrawing from the Yorktown-Eastover.  The intended result of this new regulation is to encourage users to obtain non-potable groundwater from the surficial aquifers by making the administrative burden less onerous for this type of withdrawal. So far, the regulation has received praise from environmental groups such as the Chesapeake Bay Foundation and has been generally well-received by residents of the Eastern Shore.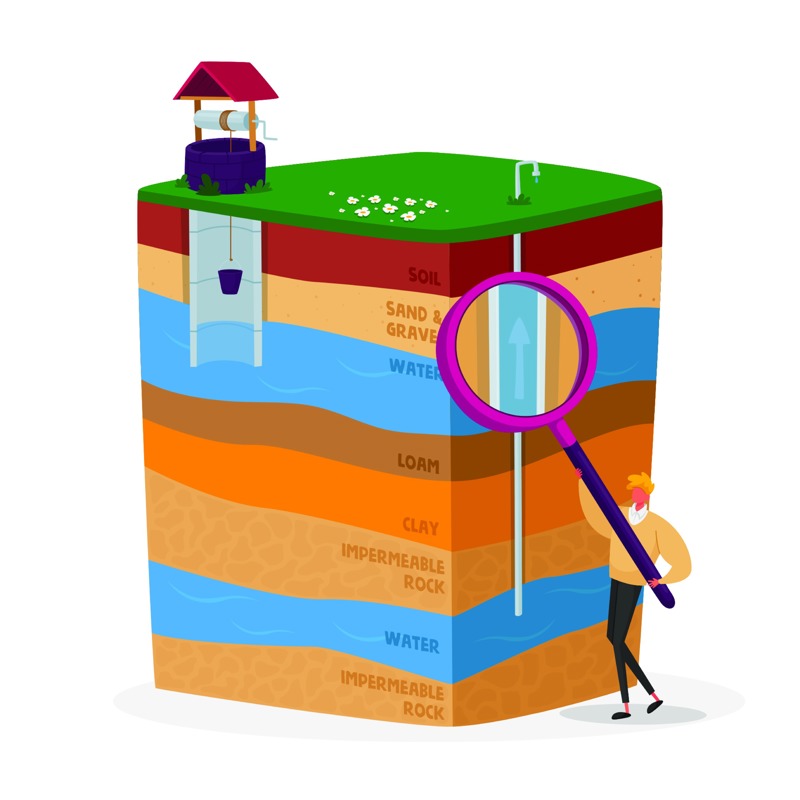 Shutterstock: Lemono
Conclusion
The attorneys on our Waterfront Property Law Team have strong connections, significant legal experience and go the extra mile for our clients to get the job done.  A few years ago one of our attorneys kicked off his shoes and got in the water to fend off a criminal enforcement action.  The attorney got soaked in the process, but he protected our client from facing criminal charges.  Contact us to get the help you need from attorneys who go the extra mile to serve you.